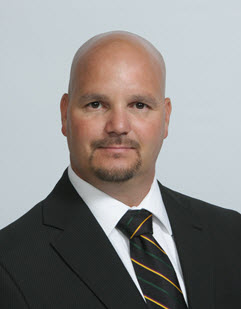 Ricky Gonzales, a 40 year native of St. Bernard Parish, will lead the 2012-2013 Knights of Nemesis Parade as The Royal Knight. Ricky has been an active member of the Knights of Nemesis Social Club since it was established in 2004. Ricky is also a successful businessman in St. Bernard Parish, and a member of several community organizations.
Ricky is married to Amy Gonzales, who will serve as the 2012-2013 Goddess of Nemesis. Ricky and Amy are the first married couple to reign together as royalty in the clubs history.
Ricky is proud and honored to be the father of three children. Ricky Gonzales Jr. age 18, recently graduated from Chalmette High School, and is now preparing for the future as a United States Coast Guard. Kristin Gonzales age 17, is a junior at Chalmette High School and a member of the cheerleading team, and Natalie Parada age 10, stepdaughter to Ricky, attends J. F. Gauthier Elementary. She enjoys dancing and playing softball.
"I am looking forward to leading my fellow Knights of Nemesis through the streets of St. Bernard. Thank you for the honor of The Royal Knight.